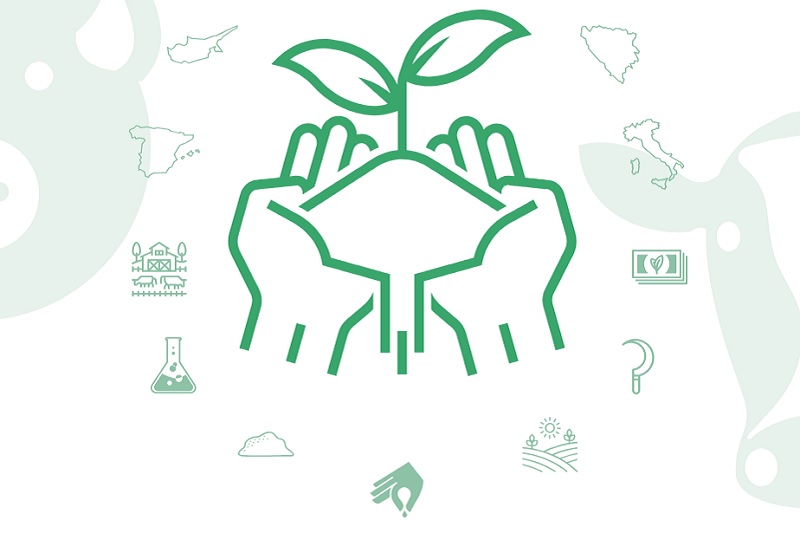 focus
Eco-friendly fertilizers from livestock waste
Agriculture and livestock are key sectors in the MED area. The regions involved in the project are characterized by intensive cattle and pig farming, producing a large amount of waste that represent a major source of pollution, an environmental challenge for society and an economic problem for farmers. There is a great untapped potential for MED regions to spread the use of innovative technologies which convert livestock waste into a resource.
RE-LIVE WASTE tests pilot plants which transform livestock waste into organic high-value commercial fertilizers, contributing to smart and sustainable growth and to the creation of new business and market opportunities.
Progress
40
Deliverables
Partners
10
partners

Stakeholders
95
in 4 countries

Plants
4
installed out of 4

Library

Methods
The methodology develop by project partners will soon be made available in the "Deliverables" section of this website

EQUIPMENT
Sereco Biotest is responsible for the implementation of the technology used in this project. Please refer to the project manager or Sereco Biotest to gather more information.

Information
This project publishes updates in the form of reports, posts or attachments to adjust project activities based on on-going test results. More information will be made available in the "Deliverables" section of this website

Network
Networking is a crucial part of any awareness-raising campain. If you wish to apply as a supporter or associated partner of this project, don't hesitate! Contact us immediately!